About The Designer
Arti Gogna designs from a place of passion, always inspired by the strong women around her.
Her career dates back to 2008 when she pursued fashion design at Lasalle College in Montreal. She wanted to create a label for the modern woman, full of style and personality; humble, yet confident. She wanted to help women feel beautiful, empowered and strong. She started creating dresses for herself and friends. Her designs blended timeless and bold silhouettes, but most importantly they brought confidence to women. It was the beginning of Arti Gogna the label.

From there, Arti went on to launch varied collections with her signature style. Starting with a line of cocktail dresses, she later expanded into bridal and custom pieces. Today, nothing makes her happier than seeing a woman light up the room in her designs. Her desire to evoke this feeling is what keeps her striving for more each season.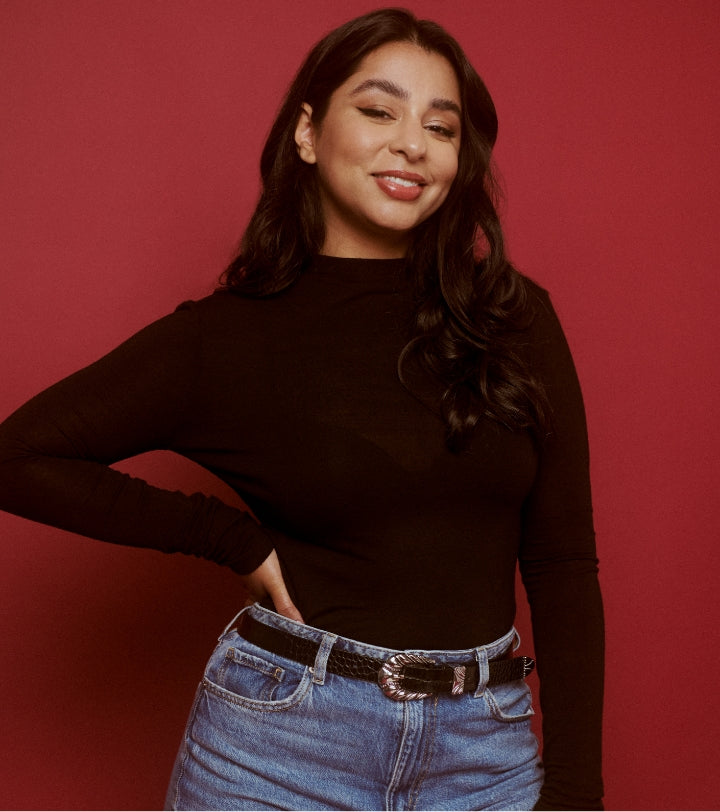 Through her work, as well as life, she values connection and offers an expression of style with every piece to allow women to feel connected to their inner selves. The Arti Gogna signature is unmistakable, with a soft meets strong approach to beauty, as Arti brings her artistic sense with every stitch to create pieces for the modern woman.

Arti Gogna is synonymous with empowerment and elegance, while every piece offers women the power and freedom to be whoever they want to be, to own the night and the day. An injection of personality is included in every design for pieces that promise to allow women to leave their mark.

Looking ahead, the label continues to grow through design, retail and innovation.

Arti gogna
About the brand
arti gogna is a womenswear line created to empower. With a contemporary take on femininity, we offer dresses and more for the everyday woman who leads by example. Our design aesthetic since inception has been inclusive, authentic and comfortable. Made of quality fabrics and luxury finishes, each piece is handmade in Montreal, Quebec. The result is designs that make women feel powerful and beautiful in their own skin.
arti gogna has been ruling the Montreal fashion scene since 2008, but our designs can be found on women at weddings and at high-end events across the country. Our glamorous designs have been seen on runways including at The Montreal Fashion & Design Festival and on red carpets on celebrities, and influencers alike. The line has equally been featured in top media such as Elle Canada and Flare magazine. Each style is proudly designed and crafted in Montreal with collections readily available online and at retailers in and around the country, as well as by appointment in our Montreal studio.
Arti Gogna 2022 Bridal Collection Happily Ever After
Arti Gogna's first-ever bridal collection was created as an ode
to the modern bride. Effortless and chic, she craves to be undeniably herself.The 2022 bridal collection;the getaway to her happily ever after.
The 4-piece collection shares a storyline that invites you to
break tradition with shape enhancing silhouettes made from thick stretchmaterial for ultimate comfort. It's a sophisticated union of style and quality, class and play, underlined by a timeless appeal.

When worn, the 2022 bridal collection celebrates the feminine
with subtle lace detailing, while embracing modern tailoring for brides to feel confident, beautiful and free. With every stitch, dresses are designed to touch
on trends, while always allowing your personal style to shine through.

With options that include lace sleeves and cut-out detailing,
Arti Gogna brides are sure to catch eyes down the aisle and to prove that regal
comes in many forms. And for modern brides to immediately dance the night away,
dresses are created in just 2 to 3 months. 
A testament to the past, present and future, the 2022 bridal
collection offers a new standard for the bridal season, but evermore, theallowance for brides to be simple andsophisticated on their special day.